High School
April 15, 2011
My first day of freshman year,
Was filled with anxst and tons of fear.
Seniors were huge and kind of scary,
Some of them were pretty hairy.
Freshman Friday, was it real?
I didn't know how to feel.

Sophomore year, back again,
New classes, teachers and new friends.
Getting better at high school,
Instead of looking like a fool.
Two more years and I'm outta here,
I swear I won' even shed a tear.

Finally junior year has come,
One more year and I am done.
SAT's and lot's more work,
Junior prom's the only perk.
2010 seniors are finally done,
Seniors '11 here we come!

Now it's here I'm pretty sad,
High school wasn't all that bad.
College choices, scholarships
Guidance counselors give you tips.
Senior field day, yearbooks, prom
Caps & gowns I could go on

Graduation day is here,
I lied when I said there'd be no tears.
Wishing I could relive it all,
But now we have to stand up tall.
College will be just as great,
We finally get to sleep in late.
The memories I've made, I'll never forget,
Congrats class of 2011, we did it!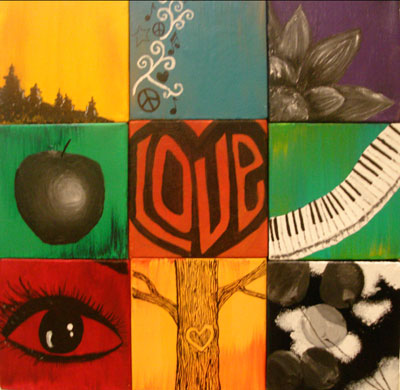 © Christina E., Henderson, NV