Colorless Seas
May 2, 2011
Colors erupt from
a sky of nowhere.
Suddenly
everything
is out beyond the crashing sea,
below the shells that move,
with graceful dances,
And below the whispered promises
of the ever-existing
Tomorrow.

Her eyes are tearing,
As the drops of rose and blue
Catch the moon,
alone in black and white,
Her Raindrops turn to shades of grey
But the waves are
Crashing,
While the tide is rocking
The shoulders that shake,
With the ever-changing earth.

Words become real,
on screens of crystal
clear.
Covered by the misty air,
Sit ever so still,
The words she could not say,
To the sky whose colors.
Shone so bright.
The sky she wanted to smile
For.
Breathe for, Believe for.
But could no longer,
For she could not hide,
The tears she shed,
Once shades of every color,
Sit black and white on her cheeks of
Rose.

The crashing waves are shifting,
and her eyes
are gazing, though the promise has been lost.
Gazing, gazing,

Toward her only light


Who could see this shining light,

That shone before they saw her?

Behind the eyes the hid the pain,

The tears of rainbow color?

Stars create, the shadow that lines within her,

But who could see the heart she shattered,

In the sea who let her be there?


Colors erupt from a sky of

Everywhere,

The sea is rocking,

To the lullaby of lightest colors,

While the pieces of the shattered heart,

Lay smooth and precious,

With the shells that twist,

With the waves that crash.

Her tears, once black,

With her broken words,

Sit right beside her, on her cheeks

Of brightest rose.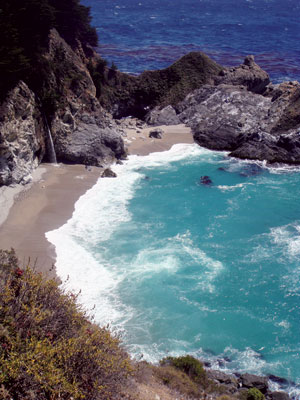 © Piper C.