Living memories
May 2, 2011
Death swiftly kills the sound in the atmosphere.
Silence falls like the cold night.
The sound of weeping could no longer be heard.
No conversation would emerge, knowing full well it would be mowed down, and fall on a valley of deaf ears.
Only the winds of sorrow whistles across that place were gravestones grow.
Footprints still reside in the earth were loved ones once stood.
Their salty tears helped the grass grow upon the stones.
Precious possessions of the ones that are in eternal slumber, bow before the granite rock.
Flowers, rifles, dog tags, pictures and candles are the offerings to the earthy alter.

The sounds of these precious things, form together to make a melody. Only the resting ones enjoy it. For upon human ears, it fills their souls with sadness.
But the hearts of the dead are in the very offerings that lay above them. It is strange indeed. It is strange how in a graveyard were the dead lie. Is where memories come alive.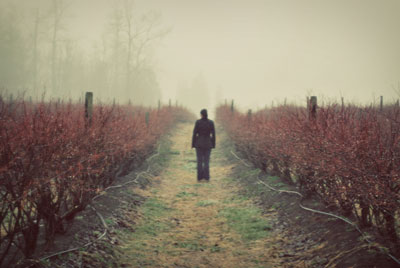 © Molly H., Lynden, WA