You left us.
May 11, 2011
Look at you, you left us out to dry, cry ourselves to sleep, and live such a heartbroken life.
We have been through many things and made it just fine without you.
The only thing we have left to thank you for is giving us girls each other!
I hope you think you're a big ole' man for leaving 3 poor, naive, little girls that you helped create,
Ha, we all know you didn't help raise us.
If I ever see or hear from you again, I am gonna ask you one thing and one thing only
"Why are you here now, you still gotta pay the child support money!?"
You left us hanging on to, nothing at all, waiting on only one thing, to fall, thinking, "why is it all my fault?"
Sometimes you're probably the only thing we think about but that makes you feel good huh?
Well guess what! I wish I could just forget about how you just up and left and pretend you never existed.
I pray every night that I'll maybe lose sight of all the delight, which I have wrapped up and held so tight.
Maybe it's nice where you are; maybe sometimes you think "I went a little too far".
Or maybe sometimes you don't think at all and just go on right where you are.
But either way nobody cares because we got each other and everyone that cares.
Do me a favor and don't ever show your face to us girls again.
We know you never loved us, and that's for sure.
Because if you had I wouldn't be sitting here writing this, hoping that maybe it will all make since someday.
And I also wouldn't be thinking, I am tired of people leaving.
I already know you're a no show.
Your completely gone, that's something all 3 of us know!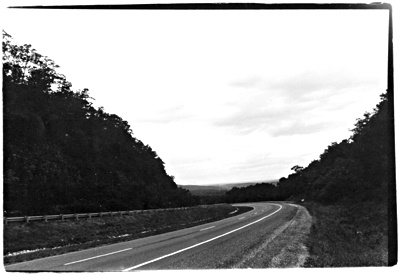 © Courtney R., Great Falls, VA