Friends 'til the End
May 8, 2011
It started as "Friends 'til the End."
There wasn't a problem that we couldn't mend.
Over the years that bond has grown stronger,
But we never knew how much longer.

Suddenly new friends and new boys join the crowd,
And some stuff is definitely not said aloud.
Our friendship seems like a dread,
A burden hanging over your head.

I can't deal with the pressure.
I'm not Danny Messer.
So now I am going to take a stand.
Like cards, it is time to drop this hand.

This friendship will never be lost.
In my eyes, that's too much of a cost.
Though it's time to move on with new friends,
We will always be "Friends 'til the End."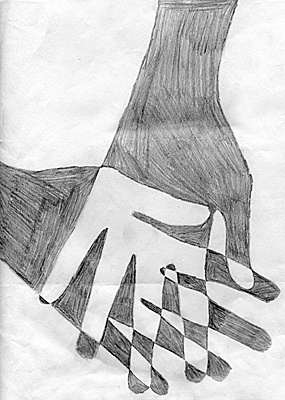 © Warlito B., Tamuning, GU