Symphony of Words
May 8, 2011
Your voice is a never ending symphony stuck in my head.
Your words slip off your tongue and sink into the crevasses of my heart.
You gained my trust, and then tore down the walls surrounding my heart.
Exposing all the scars and revealing the pain I've felt.
When we hold hands, I get electric butterflies in my stomach.
Your smile is a magnet that I'm automatically drawn to.
I get lost in your eyes, not wanting to find my way back to reality.
There are so many sweet things I could say, so many things I can do.
But nothing beats the 3 magic words that makes your heart skip a beat.
The 3 words that mean the most.
The ones that make you feel needed, wanted, appreciated.
The 3 words that make you feel special and that you mean something to someone.
The ones that make you feel alive.
The 3 words that are like a melody driven by the beating of my heart.
The ones that sound so amazing coming from you.
The 3 words that you could never get tired of hearing.

I
Love
You.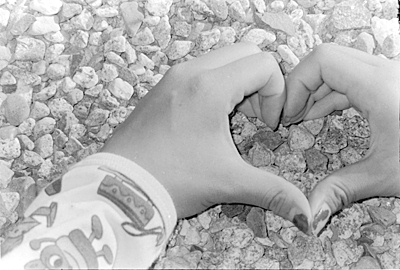 © Caitlin T., Marblehead, MA