Waiting for love
June 7, 2011
I am alone.
My bed is not comforting.
This solitude is not natural.

My arms are empty,
this heart of mine beckons for you.
There is no boundary for my longing.

A plea of pain escapes my lips.
Only after do I realize it was for you.
But even still, I receive no reply

Rarely I might happen to catch a cry.
One of a small bird calling for its mate.
Shortly afterwards do I see, he is as lonesome as me.

For without one to love,
we learn to endure the anguish.
We know though, love is out there, waiting for us.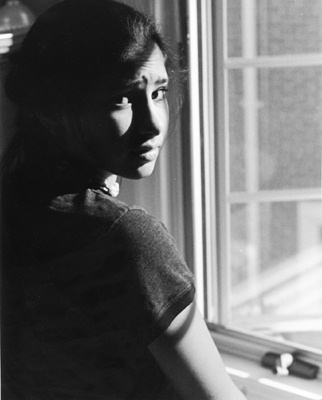 © Jennifer H., Bethesda, MD