The Poets
May 9, 2011
In candle lit indoors the dark commune.
Those confined by alien ideals and conformity
Express themselves in a way
Only they can understand.
Their soul flows out of the tip
And onto the dark, emotionless, uncomprehending paper,
And fill it with light and understanding,
And fill it with heart and feeling.
They color the paper red with the blood of their soul.
The ink is them and the world is their paper.
They hold in them the power to change the paper,
To pour their soul over it,
And hope it hears.
They hold in them the power to understand,
And to make the world comprehend.
They hold in them the power to bring light
To a place once dark,
To a place without compassion or sympathy.
And all they need is pen and paper.
It's what they breathe in and what they exhale,
And if you listen closely to their breaths
You can hear the truth being whispered.
They are the poets.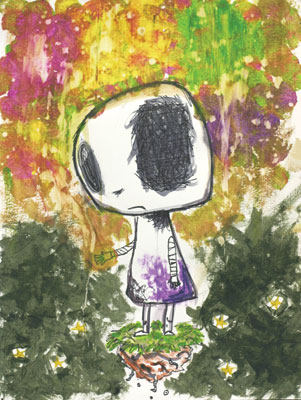 © Ashley W., Port Charlotte, FL