December
MAG
May 15, 2011
the melting snow
casts its dimming radiance
into the sky like a lifeline.
the edges of things
are razor-sharp against the white,
somehow more solid
in the cold.

two black birds chase each other
on a tiny island
far from the shore.
they flash into the air,
then dart back down
again, shrieking
at each other
on the frozen sand.

the wind-ruffled water
shifts a little on the beach,
silver-blue
as the scales of an arctic fish.
snow glimmers
on the rocks.

I shiver, and he squeezes my hand
gently. Let's go inside, he whispers.
the two black birds
have not stopped fighting.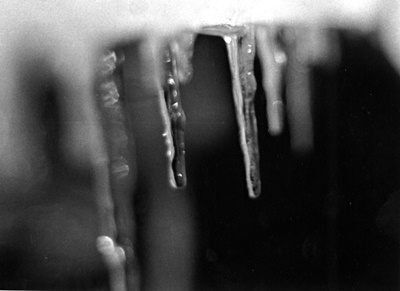 © Lindsey D., Marblehead, MA