Freshman Year
May 9, 2011
This freshman year went by so fast,
I was living for the future and not the past.

Walking down the hall the very first day,
Going home my mom asking "how was school today?"

So I take a step back and replay it in my head,
I start early in the morning, at the moment I got out of bed.

It was 7am and I was excited to go to school,
I promised id be good and follow every rule.

But I got nervous the moment I arrived,
I was waiting anxiously, with my friends outside.

I walked to my class thinking about all the things that could go wrong,
That's when they began to play the one minute song.

I made a bunch of friends by the end of the day,
Many which are still my best friends today.

Freshman year will be over in a little while,
And I am determined to start off sophomore year with a smile.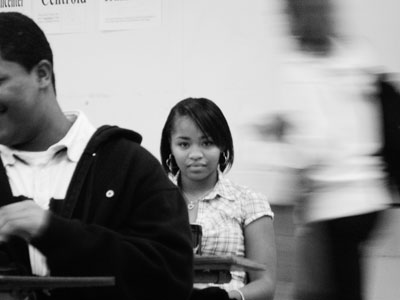 © Demetrius A., Ft. Meade, MD