Through the Door
May 8, 2011
Living in the light, I beheld the door,
Through which there was no return.
Many had left, but never did they come.
Out of fear, I didn't leave,
But I was never truly in the light.
So I opened the door,
And peered into a thin reflection.
I tried to touch it, but my hand slid through.
I couldn't pull it back.
The harder I fought,
The faster the void swallowed me up,
Until only my head remained.
And I took a look around
For the last time.
And now I walk amongst the shadows
Of what I dare not know.
I search for the door, back from which I came,
But I've never found it.
So I walk in the shadow.
Looking for the light.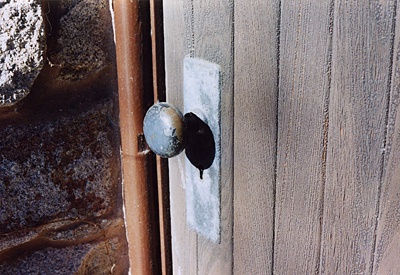 © Chris F., Pequannock, NJ