A Chance At Change
May 1, 2011
We are taught to succeed and to be the best, Only to be uninspired and undesired, waiting for someone to give us a chance or the voice to break out of this unforgiving mold our society has us stuck in.
Looking for an outlet from what we have been colored by our whole lives.
The typical stereotype we have long fallen into, comfortable with more than we need drowning out others cries for help.
Daring for a chance at change only to be shot down again by the doubt forced inside our minds by the peers that surround us competing to be better than us.
But underneath it all is it not safe to say that we all just want to feel something greater than what we are?
Or am i just confused, at us all fighting the same fight only making the wrong moves over and over.
Stuck in check mate only there is no winner.
So dare to be the change anyways. And dream out loud even though they don't aprove.
Live like you've only got this one chance.
And prove them all wrong.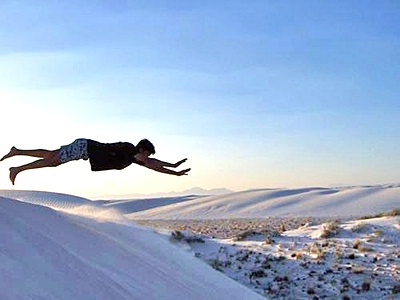 © John W., Evergreen, CO