Look Me In the Eyes
May 1, 2011
Sitting alone in the deserted hall I wonder,
Why a single blunder could cause so much pain.
I barely tripped up yet they descended upon me as if there was something to gain.
The beatings aren't over I can see it in their joyful eyes.
I tell myself it's going to be okay and that everything has ended, I know these are lies.

Their blows did nothing to my body,
But my mind is a bloody mess.
I started without a single happy thought and now there are even less.
I'm heading home to my parents where hope doesn't dwell,
They're a drugged up mess and everybody can tell.

Not a single word was uttered as the "cool kids" had their fun.
Not a bystander cared, not a one.
I caught glimpses of the watchers,
they barely regarded me but I knew they saw me there,
with spit balls and insults tangled in my hair.

I had watched the teacher close the door and regard me with disgust.
To her appearance is a must.
The crowd is starting to grow,
But still not a whisper to me can be heard,
Silence is the only word.
.
I know that I look dirty,
Though my skin is perfectly clean,
I showered just last night,
But everyone can see the words that did the damage,
The labels I desperately tried to fight.

My thoughts have turned down the darkest lane.
From my position death is a relief,
My life is not worth living,
Because I'm just not one piece,
The violent words will never cease.

My anger boils over and I yell out in demise,
What have I done wrong?
Where did I go astray?
Why do I deserve this?
Tears are pouring out my eyes.

Somebody tell me before I make her scream.
She did nothing wrong but I could make her life like mine.
Nothing but a painful shell,
No one to tell.
It's a living hell.
So now that you can see my life,
Can you tell me it's okay?
Talk to me or will you go their way?
Shut the lights off,
And lock me in my thoughts.

But before you shove me from your mind,
Tell me why.
Tell me all my wrongs,
Give me your excuses,
Look me in the eyes.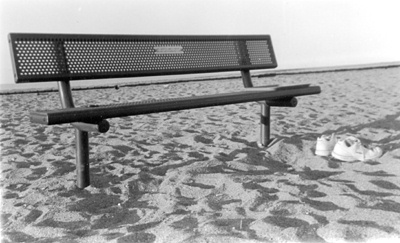 © Jenna H., Marblehead, MA