The Window
May 10, 2011
Today in class I looked out a window.
Clouds with silver lining dotted the sky.
I want to sleep on one, but I might fall and die.

I looked out the window and I saw trees, I saw squirrels and deer running free.
I watched all the leaves slowly turn green.
Wondering what it would be like it I, too, were free.

Away from the pain, away from the hate. A place where none can go wrong.
Then there's a place where the skies turn dark,
Where the leaves rot away and the animals are all caged.
A place we only know as reality.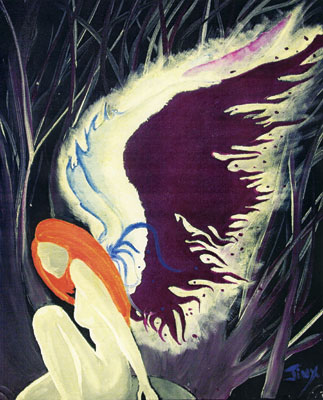 © Megan B., Youngstown, OH