Because Sometimes Perfect Isn't Good Enough
April 30, 2011
Because sometimes perfect isn't good enough
And a smile doesn't do the trick
When I am crumbling inside, and you
Have kissed her, and held her
The way it should have been me

Because sometimes I can't stop the tears
And when I am a mess on the floor
They hold me, and walk away in fear
But I know that I have failed you
This time, maybe for the last time
They say if you love something let it go
But I have caused far to much damage
To even hope for you to come around, again

Because sometimes six hours is long enough
But for me six years won't do the trick
Although you move on so fast
Just to leave my heart in pieces
And hers in two
Her at the piano, me on the floor
Doing whatever we can to forget about you

Because someday what is now something
Will be nothing
And all that we know
Will be gone
Just a faded memory on a Facebook wall
Left alone to disappear with nothing but
A second thought to wish it well

Because sometimes love is everything
And we fall to hard, and fast
A simple smile to distract us
As we fall on our a**
Thrown to the side, then dusted off and taken care of
Till the next pretty girl comes around,
And we once again find ourselves in a pile on the ground.

Because sometimes perfect isn't good enough
And when I collapse in tears
He'll pick me up and be there
Tape together the pieces and wait for the scars to heal
Not knowing that I might never recover
From the wounds leftover
But I know that he will always be there when I cry
And tell me it's okay
And even though it should be you
He'll be there, and hold me tight.
Because sometimes perfect isn't good enough
For even me.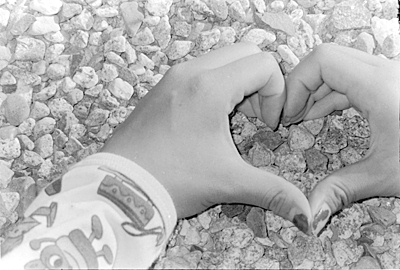 © Caitlin T., Marblehead, MA