Red, Black, and Blue
April 29, 2011
Fireworks explode, all the people cheer
Celebrating freedom year after year.
But this time its different, it not so fun
I'm cornered in my room with no where to run.
My mother is drunk, this much I know
As she continuously delivers blow after blow.
I slap, scream, kick and bite but in the end it's a pointless fight.
There's no way to win, no way to live
so I just lay there receiving the beatings she gives
My vision is now blurry, my breath has become shallow I feel like I am truly hallow.
I can sense the end is near I want it so bad.
To end this pain and not feel so sad
5,4,3,2,1 now I know the deed is done.
My mother drags me into the backyard, her once loving heart, is now empty and hard.
My mother walks away and I hope she will pay for the tragedy she has caused this dark day.
I hope nobody finds because if they do, they will find me broken, red black, and blue.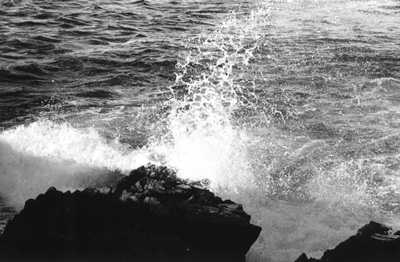 © Shira B., Marblehead, MA