Why I'm Strong
May 7, 2011
I am strong
because I watched you put
a corsage around her
perfect, thin wrist

And had to watch you
slow dance with her
all night while I stumbled
around in too high heels

And had to watch you
look at such a beautiful girl
so lovingly and so I finally
had to realize that I must
let you go, and let you be happy.

And I am strong
because I admitted to
myself and my friends
how pretty she really was
and how handsome you were
and how you made a perfect pair.

Strong, because I waited
until after everyone was gone
and I was home to cry
though I haven't cried over a
guy in a while.

I'm so strong
because I know now
that I'll never be who she
is and that's okay
and that if I'm lucky,
one day, I'll have a guy
give me flowers and tell me I'm
beautiful and slow dance with me
and look at me with so much
love, too.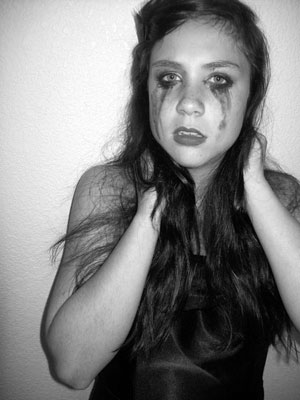 © Tiana D., Monument, CO