Past the Point of No Return
May 7, 2011
Shaking, shivering, silently screaming
Hugging for wholeness while longings still linger
Trembling, tumbling. Freezing, falling -
Past the point of no return.

Shield me. Protect me.
These starving emotions:
Gnawing and clawing, eating me alive.
No rebuke. No respite.
Only fuel. And fear.
Fire for my limbs
Gaping windows to my soul
Thrashing and crashing, tearing me apart.

Eyes wide and staring
Not seeing. Not quite glaring.
Smiles none perceive
Only silence can achieve.

Shake me. Wake me.
Tossing and turning, oh sleepless nights.
Like the lonely. The used.
Quiet and cold, calling out to the stars.
No anger. No revulsion.
Only chill for my bones.
Walls once built so high
Crumbling and crashing, burying me whole.

Bonds of brothers - in's and un's
Unflattering, infallible
Flaring like a thousand suns
Disturbing like a moon so full

But bonds must be broken
Must find sealants for this shattered pride
Caps for these useless throngs
Reprieve for the gnawing, the clawing
The shaking and the shivering
The trembling and the tumbling - the freezing and the falling.
For alone and lonely are separate things
And I will not be either

Scars sealing, though not quite whole
Light filled windows for my soul
Glow in my cheeks warily retuning
Though the kindled fire may be secretly burning.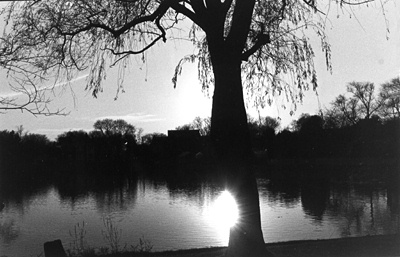 © Chuck K., Marblehead, MA