Tormented Souls In The Deserted Village
May 7, 2011
Haunting the gloomy night,
The pale shadows of their former selves,
Bloodthirsty for revenge
Neon lights on the street sides illuminate,
The dusty road with scraps of old paper , dust and and blood stains,
Old, pale and dry.


Years passed by since the massacre
The lost hosts awaken in the dark,
Waiting , ready to pounce , ready to strike.
The moonlight so cold and pale showns over the void village,
Long abandoned, rather massacred.


The souls of the dead roam around,
The broken windows click shut along with the wind on its own,
The village is but a Graveyard , without any visitors to keep flowers,
However the tormented souls are but just waiting for the time ,
When they shall seek out their revenge and escape from endless Torment.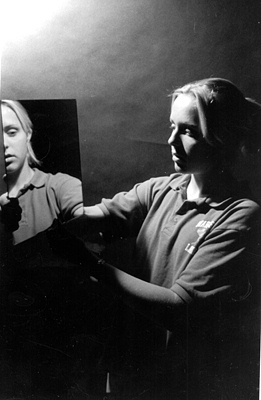 © Hadley B., Marblehead, MA