It's Me
May 7, 2011
The dark room echos the emptiness I feel. The lines of lights entering throught the slats in the wall.
I can't find a way out, there isn't one.
Here I sit, abandoned in my vacant, abandonded mind.
Alone forever.
Forever just my mind and nothing more, no one more. The empty room. It's me.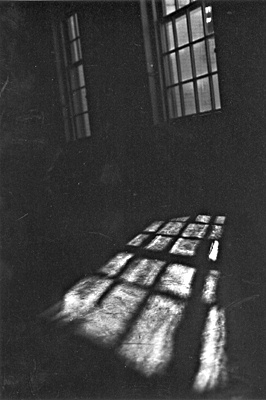 © Mary A., Fullerton, CA