Truely
May 6, 2011
Are you truly complaining?
Is your life so bad/difficult/saddening,
That you would rather deface yourself than look into the sunlight?
Has what you've suffered been so terrible/dark/depressing
That you refuse to smile?
Have you realized you are not alone/unaided/isolated,
In the sense that someone else is worse off?
Have you ever heard of genocide/homicide/slavery?
Do those terms apply to you?
Are you truly complaining/criticizing/brooding?
Well, are you?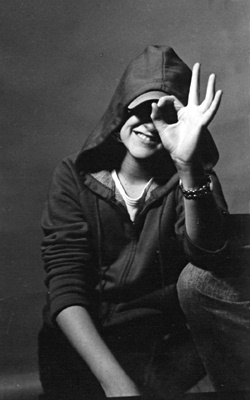 © Tori D., Marblehead, MA