Forgot to Live
May 6, 2011
My mouth was lined with
cello tape
from left to right.
My mentality, my speciality.

Its becoming too typical of you to binge on self pity.
Fulfill your dreams, laugh in your head
Cry in your bed.

Ambition from lead to paper
So you wont always win
But winning makes you come alive

I'm afraid dear friend
I'm afraid I've forgotten to be determined.
I'll ask God to make me reincarnate to be,
a human being twice more

I hope I'll remember me 200 years from now,
Smile, rotate the stage
Take a silent bow.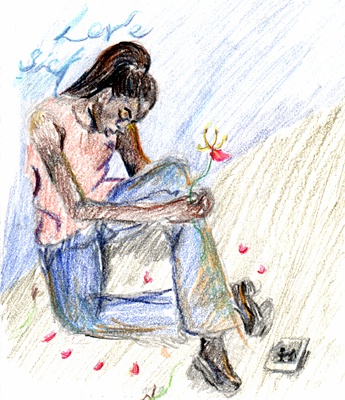 © Sherell B., Philadelphia, PA