Silent Divorce
May 1, 2011
As i hear her voice break, i couldnt speak.
As i hear her tear filled sobs, i couldnt think.
I pressed the phone closer to my deaf ears,
The same words replaying over and over in my mind,
"Its for the best baby."
"Its for the best."
"I swear, its for the best."
Hearing the repitition of my own voice, pulls that knot tighter in the pit of my stomach.
My lips were silenced.
I couldnt make myself explain,
Try to help her understand.
But if i dont full understand,
Than how could i possibly expect her too?
Hurting her now, would save her more heartbreak in the end,
I think.
Feeling pain now, would be nothing compared to if i let this go on.
But she makes me feel like nothing ive ever felt before.
Closed yet open.
Naked and vulnerable.
Her touch sends sparks of heat onto my unexpecting skin.
Her smell reminds me of the single white rose that i never gave her.
Her taste is like skydiving, undescribable.
I had no choice in the beginning,
To save her from herself.
She was lost and drowning fast in the ocean of her many sorrows.
Constantly temped by the sharp pressure of her knife, which draws a crimson pool that drips down her
arm in a parade of depression.
As well as holding that bottle that makes you forget everything and fall into a dreamless sleep.
So i grasped her delicate hand, pulling her into the safety of my arms.
Time moved slowly when i got lost in those brown eyes.
Each moment came and passed us by.
But before i realized, we became just another memory.
One memory that once was filled with force.
But as memories do, we began to fade until there was nothing worth remembering.
Thats when i knew it was time.
Not everything will be forgotten, thatd be impossible.
So even now i question myself,
As i sit here by myself in the dark, hearing nothing but the sound of a broken heart.
I know i am doing the right thing.
In the end i know,
Or hope,
That someday she will understand.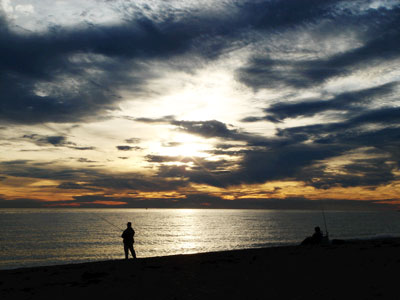 © Sarah C., Hillsdale, NJ