Stranger
MAG
May 1, 2011
I see you every day
yet do I know you?
Of course we talk,
but what do those words mean?

Birth, you have given,
But Mother, you have not been
The lady at my door
who will tuck me in.

The lady who speaks of love,
talks of angels and butterflies.
The woman who tells stories,
wicked, evil tales, so sly.

Master of irony,
you have achieved.
Doting on wishes
isn't all a girl needs.

So, your hair, your skin, your voice
are familiar to me.
But the blood that runs thick
means nothing to me.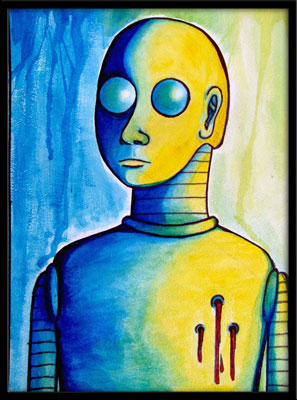 © Kelly B., Wichita, KS