Marriage
April 11, 2011
Do you kind sir take this young lady to be your lawful wedded wife. To have and to hold. For better or when she crazy, when she's hot and when she's sick, when you have money and when she spends it all, till death do you part?
I do
And so beings the end of this young mans life, and this young lady's sanity.

One baby, two baby, three baby, four.
Work, work, work hungry mouths are at the door.
His beautiful wife with once happy and prim
She's tired as hell but still loves him.

He gained a few pounds and aged a few years. All his friends tell him he's crazy. The lady wants more her body's gone to sag. Her sanity is starting to slip.

Each kid grows more and more.
Until all four are out the door.
Years of bicker
Make fights develop quicker.

A fight, a plate, a potential domestic violence case. The vows he once said are challenged every day. They are so fare from the young lovebirds they once were.

More years go by and the blond hair turns to grey.
They still manage to say 'I love you' every day.
An apology here, some pride swallowed over there
Grumpy and old, but they still care.

The old man usually wants to be left alone. The fifty years of his wife nagging even wore the hearing aids out. Although he does like to ponder all the years before.

A cane and some glasses finish the old mans new look
His lady with wrinkles and a good reading nook
He'll deny it till the end
But his wife is also his very best friend

The man and his lady age and age
Until even the grandkids have seen younger days
Staring at each other, they wonder who will go first
It was he when a blood vessel burst.

She visits his grave. She'll tell you about the bad times but loves to tell you about the better times. Her marriage made it until death did them part.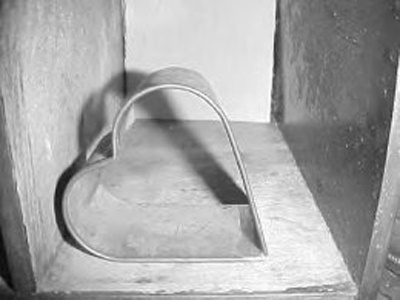 © Liana D., Somers, CT