Thirty-Three
May 3, 2011
My niece has a mother who is dying.
Seven years old and already she does not believe in little kid things anymore.
Some day, though, she will turn eight.

My brother-in-law has a wife who vowed at their wedding to love him until death does them part.
Thirty-three years old and now it's here.
Waiting to pounce.
Next year he'll be thirty-four.

My father has a daughter who will never hear any more of his jokes.
Seventy-two years old and he's run out of laughter.
Maybe, just maybe, he might make it to seventy-three.

My mother has a daughter who will die before she does.
Seventy years old and she still holds her in her arms and lets her cry on her shoulder.
Because that's all she seems to do anymore.
Cry and cry and cry.
It won't be long until my mother is seventy-one.

Her dog has an owner that breathes just as heavily as she does.
Six years old and no one remembers to take him for walks.
So all he does is sleep all day,
Sleep and sleep and sleep.
In a few days he'll be seven dog years old.
Maybe we'll throw him a doggy birthday party.
Maybe we won't.
We probably won't.

My sister only has one boob.
Thirty-two years old and already her body is wilting away.
And that's how she'll be,
Forever and ever.
She will never turn thirty-three.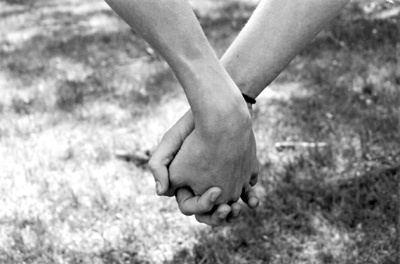 © Alexa T., Pompton Plains, NJ