My aunt's kiwi
May 2, 2011
There is a very lime green, juicy core,
that explodes when you stick a spoon in the soft hair on the skin
It reminds me of when I was at my aunt's house,
and she first introduced my family to kiwi.
I loved it being juicy and sweet,
with a melt in your mouth texture
I ate ten the first day
and my mom had to go to get more,
because my thirst for the juicy new fruit
was not quenched.
My taste buds hated me
for not having more to eat right away,

However I didn't really know how to eat them
with out my mom or aunt around and,
they both got fed up
with cutting them up for me so
she gave me a spoon,
cut the kiwi in half,
and said "eat away" in a sharp voice.

So of course I dug in,
planted the spoon right in side
to get as much juicy flavor out as I could out of the big grape.
I did not realize
that the fruit would squirt out into my eyes
it felt getting soap in your eyes
times ten
and not having water to wash it away
so I go onto a fetal position in a corner,
and just sat there making slight yelps of pain,
finally after what seems like an hour,
my mom came in to see how I was doing
I was just getting over my eye sores
blinking as fast as a humming bird's wings flapping
Then I decided that that was enough
exciting thirsty for blood kiwi for me,
so I stopped eating them for awhile,

But just a few days ago,
my thirst came up again,
and I decided instead of eating them with a spoon,
I found an easy way to cut them
And I ate the lime green juicy core.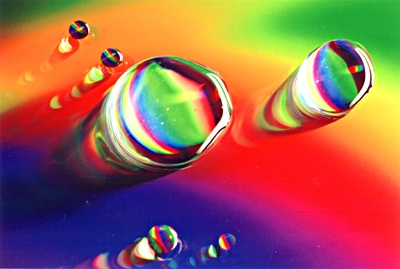 © Matt D., St Peters, MI