Happy?
May 1, 2011
I just wanna be happy.
Just for even a moment, feel that rush that makes you smile till your face hurts.
I miss laughing and everything and truly having something to smile about.
I wish I could go back to kindergarden,
Where everything was simple.
Black and white.
Where our lives consisted of trying sooo hard to keep the colors inside the lines and who can run around the jungle gym the fastest.
But even then,
Boys were the same.
Didn't our moms used to tell us that if a boy is mean to you, then he likes you?
Well mom,
I don't think that's quite true.
Because I want a boy who treats me like I'm the only girl in the world for him, and he would do anything for me.
I don't want a guy who gets mad at me for little things and makes me cry myself to sleep every night.
I think someone should tell our moms not to lie to their daughters.
It's not true.
Because boys who like you or even love you will never hurt you.
They will cherish you and treat you right.
So what point in my life,
Did I stop being happy?
What happened in my life,
That makes me want to cry out and scream?
Who do I turn to?
Where do I go?
I feel so alone and everyone around me is just watching me die.
Pieces of me are dieing everyday, and it's too late to save them.
I'm not the same person I used to be.
I miss her.
But she's gone now.
I waved goodbye to her,
And now here I am.
Alone and empty.
Utterly empty.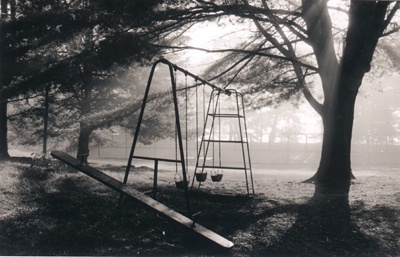 © Steve S., Marblehead, MA