I know what to say
May 1, 2011
The sun's shining,
it's a beautiful day.
For once my head isn't ringing,
for once I know what to say.

To the boy with the crooked smile,
the boy I thought was amazing;
you never see me for who I am,
your nose is in the air up too high
so that's why I'm saying goodbye.

To the girl who didn't take my side,
the girl who didn't understand;
I'm tired of having to hide,
there's so much I should tell you.
But you've slipped away like the tide
before, now I don't know what you'll do.

To the boy who jerks me in and out;
I don't like not knowing where I stand,
being there for you, but having my doubts
if you'd be there for me. I'm done
waiting for you to come out like the sun.
Maybe when I'm gone,
you'll realize you use me like a pawn.
(And then find another one.)

To the boy who fit in my heart like a puzzle piece,
the boy who made me feel whole;
I was blind to everything before my eyes.
This time, I think you've really gone away,
maybe that's just my price to pay.
But I think about us nearly every single day,
I wish you could know everything I have to say.

To the boy who thinks I've failed,
to the boy who can't see;
you may think I've bailed,
but really this is all for you.
I wish you saw how things really are,
but you don't, so this is the what I have to do.

To the first boy who picked me,
to the boy who made my wishes come true,
to the first boy whose heart I broke,
to the boy who broke mine too.
There's so many memories I have of you,
sweet and sour, I love them all.
From the perfect night at the mall,
to the movies and your hand.
And I tell the truth when I say,
I hope we meet again someday.

To all of you who don't realize
who I've become, to all of you
that can't see the demons I've fought;
You can't see the universe by glancing at the skies,
you can't see my scars through closed eyes.
I've changed into someone stronger,
and this time I'll be very sure
to not get let myself get caught
being anyone else but me.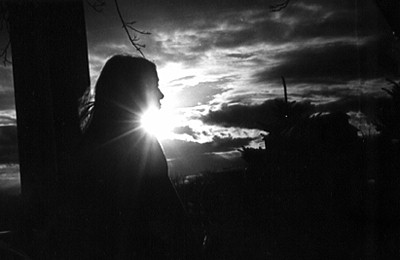 © Elizabeth G., Marblehead, MA