Just a Ghost
May 1, 2011
As I sit and watch,
the boy I have been deeply in love with forever,
I wonder,
does he see me?
or am I just a stranger,
passing by.
Just a ghost.

When I cry out,
does he hear me?
Then I realize,
nothing comes out.
only the silence
in the big void between us.
We are a part of two separate groups,
two different worlds,
standing between us.

Waiting in a bubble of solitude,
I stand here alone.
Watching....waiting.
Wondering if one accidental look could happen, would happen.
I might just be noticed,
just by chance.

That glance could change my life.
As his eyes met mine,
I would come out of my black and white fantasy,
and come into color.
God would have blessed me.

Just then I realized,
I was a nobody.
Just a ghost.
My fantasy was entirely unreal.
I have known him all my life,
but I have no chance at love.
I am alone,
in complete and utter...
solitude.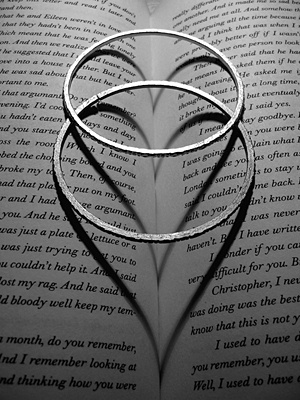 © Julia K., Old Tappan, NJ