My Hands
May 1, 2011
Small and slender.
These are my hands.
They belong to me.
I use them.

I use them
To play the piano,
The flute.
They excel at both,
I think.

I use them
To write,
To type,
To transfer the
Words and thoughts
In my brain
Into concepts and insights
On paper.

My hands
Are useful.
They like
To create.
They move.
They organize.
They investigate.
They hold.

They don't hold.

My hands
Don't hold
Your hands.

My hands are
Empty.
You left them behind,
And now they are
Empty,
Reaching,
Waiting.

My knuckles bend
As my fingers slide
Between each other
Trying to fill the
Emptiness
You left behind.

I open my hands
And let my fingertips
Graze my fingernails
And wonder where
Your fingers are.
What are they
Moving,
Organizing,
Investigating,
Holding?

They aren't holding
Mine.
My hands are
Empty.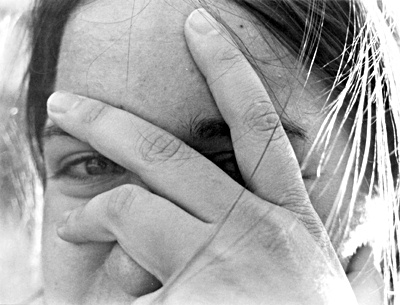 © Claire E., Bethesda, MD