Absence
April 11, 2011
They say that darkness is the absence of light,
How long has it been since light has shined on me?
So many to care for my melancholy spirit
And yet I remain soiled and dark.
The light is not absent in my life and yet here I am, like a coal
Withered, black, and ugly, thought somehow I bring warmth.
And so cold is the absence of heat
If I am to warm others, how am I not warm myself?
Why am I so cold when others try to warm me?
My whole body is cold, I'm shivering
But it is said – to have cold hands is to have a warm heart.
Why then does my heart feel so cold, as do my hands?
It is heard that black is the absence of color
If I am to put on a show of colors, like a rainbow
Will my black heart become happier?
Will my darkness end?
Throw paint on my body, no longer black.
Shine light down my throat and onto my heart.
Set me on fire so I may be come warm.
End my absence.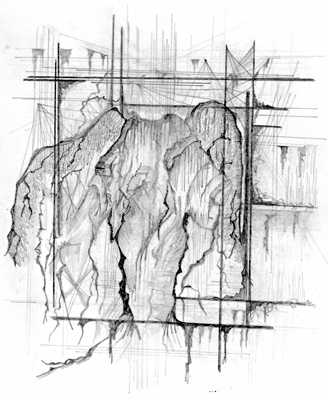 © Alexander G., Whitman, MA