Minutes
May 6, 2011
One minute ago,
Too short of a time for me to know.

Two minutes have passed,
Just like the last

Three minutes have gone by,
I am wondering... why?

Four minutes now,
Me screaming HOW?

The longest five minutes of my life,
It feels like I'm being stabbed by a knife.

Six minutes: taking forever,
Are you just trying to be clever?

Seven minutes, way too long,
This is just wrong.

The eight minutes have been dreadful,
It's too heavy to pull.

I have wasted nine minutes of my time,
This should be a crime.

Ten minutes... I am done,
Thanks for all that fun.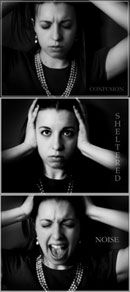 © Michelle B., Blairsville, GA