Don't Blink
April 10, 2011
The wind howls
blowing leaves across the sky
like brightly colored confetti
scattered across the ground.
The rain pounds down in sheets
as hard as a blacksmith
hammering away at the iron.
With sparks flying outward,
creating a steady beat;
steady as a drummer's.
Lightning strikes,
electrifying the sky,
flashing against the clouds,
as bright as the sun.
Thunder rumbles,
creating vibrations
as deep as an earthquake,
shaking the earth,
splitting the land into half.
Dandelions are blown away by the wind,
dancing in the air
caught in still-standing branches.
But all this terror,
all this darkness
conceals the true thing.
The blackness of the night sky
that can swallow you up,
the mystical galaxies out there that
swirl in time,
the stars that wink at you,
auroras dancing across the sky
in colorful lights
like a ribbon being blown in the sky
that touches the heavens.
The sliver
of a crescent moon
glows dimly
as meteors
streak in the sky.
And once you blink
you'll miss it all
and back to the present
back to the home
that will always
be awaiting you.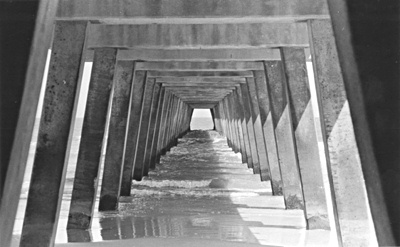 © Megan S., Marblehead, MA