Silence
April 4, 2011
Some people think smoking is cool,
But I disagree.
I remember that day,
As clear as ice.
Ice.
That was how I felt.
Fragile and cold.
I remember his laugh,
Loud and clear.
He held me in his arms
As strong as steel.
I wish he were here,
Holding me against his chest
So I can hear
His steady heartbeat.
Thump. Thump.
Thump. Thump.
It was a big party
The house filled with smoke.
He decided to try.
Since then, he has to have one pack.
One pack of cigarettes everyday.
Now because of that party,
Because of his football friends,
Thump. Thump.
Thump. Thump.
Silence.
Lung cancer at age twenty.
He died a year later.
We were supposed to get married,
To be together forever.
As I sit,
Looking at his cold body,
I think,
I will never hear his laugh,
See his crooked smile,
Feel his warm embrace
Against my cold arms.
Never be able to look at his face and see
His dark chocolate eyes
Twinkle when he sees me.
I wish we hadn't gone to that party.
I wish his friends hadn't brought out the cigarettes.
Because of that,
My boyfriend is dead.
Don't follow in his footsteps,
For what he did was wrong.
You could end up like him.
Thump. You feel happy.
It will be over soon.
Thump. You feel safe.
Don't take that for granted.
Silence.
Say goodbye.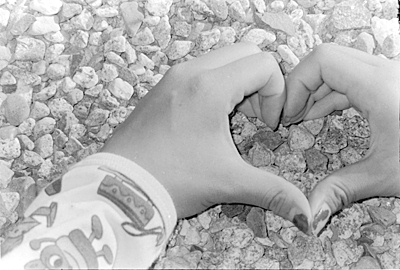 © Caitlin T., Marblehead, MA