The Letter
May 22, 2011
Dear boy,
I want you to be by my side at all times.
I want you to call me day or night just to say you love me.
I want you to put your hand in mine, when we walk together.
I want you to tell the others that I am the perfect girl for you.
I want our story to never end.
I want our story to be epic, a story no human could forget.

But would it be wrong if I didn't want an sappy love story?
That when/if we broke up we wouldn't run to each other holding on to what we know wont work.
Would it be wrong to not want what I see?
I just want you to love, if its me good but if its not don't learn to love me because you will just hurt me


Is it bad to let go of something so precious no girl would even think of letting go?


Guess what, I am not you average princeses.
I don't want a love that you must prove to me.
I want the love I can see.
The love nobody could see but me and you.
I could ask for all those things, but I know I wont get any because I don't want it.
I don't need it.

If our love was as pure as you say it is then you wouldn't be with her…… Would You??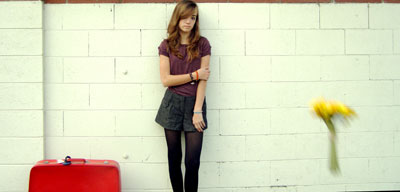 © Austin K., Studio City, CA