Perfect
April 23, 2011
A smile that lights up the entire night sky,
A body that makes you quiver.
The smell of Aero that gives you the chills,
And makes you smile like nothing else will.

A laugh that could bring smiles to children
All over and throughout the world.
Walking for miles to see this boy,
Even just for a second of joy.

His presence brings happiness to the saddest of people -
Even just being near him.
His friendship is something that you would treasure,
And you'd never want to forget.

Those who know him are very lucky,
A boy like him is hard to find.
This boy is just perfect,
And I'm so lucky to call him mine.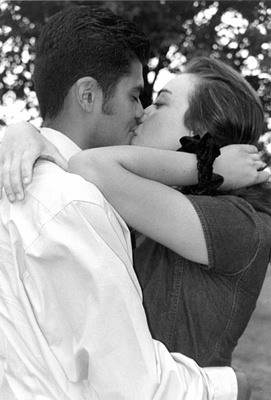 © Yaniris M., Boston, MA