Love.
April 23, 2011
It's amazing, this thing.
It lifts you up and helps you fly,
As if you had a pair of wings.

It makes you feel invincible,
Like a superhero.
You can't be stopped.

Your heart sings melody,
While the butterflies in your stomach are harmony.
Chills run up and down your spine,
And you feel like a dime.

Every word is filled with happiness
And the feelings are full of comfort.
There's no worry of getting hurt,
Because it's all perfect - you're an expert.

It's the language that everyone speaks,
And is unselfish, understanding and kind.
Some search only weeks,
Just to find the perfect kind.

Some say no words can describe,
This feeling that so many have found.
It's amazing, exciting, and warm,
It's everywhere, all around.

Some feel nauseous or tingly all over,
With goose bumps and butterflies all the time.
Others feel like they need to sing, or dance, or fly all the time.

It's all you need,
And giving it is a good deed.
It makes the world go 'round and 'round,
And lifts people right off the ground.

This little thing can make you go crazy,
All search for it, unless they're lazy.
Or if you're lucky, it may find you.
Either way, just hope it's true.

This thing can be a person's life, or a person's world.
This thing glows, and twirls.

It lasts forever, and cannot be broken.
It is strong, yet delicate.
It is magic, and is life's sweetest mystery.

This thing is called love.
It is priceless and free.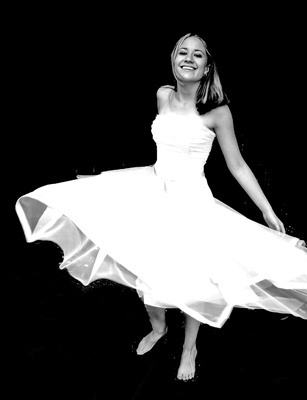 © Kara S., Walnut Creek, CA