I Cry
April 23, 2011
I cry alone.
I cry a Man's cry–
with tears that drip like sweat
into a beating salted bleeding heart,
that drown me with waves of hubris,
as I drop to my knees and call
to a dying forgotten heaven
to free me from
my begotten Casanova hell.

I cry a Child's cry–
with quivering lips
that tremble in
unknowing,
uncertain,
unimaginable
Fear
of a sandy boogeyman
who will awake me to a wake,
where there is no awe of a We;
where I forgot to take
those blasphemed dreams
into my own damned hands
because I left them with the Fates.

I cry a Soul's cry–
that screams "The horror!"
after feeling nothing
but the empty gaze of a mirror,
and hearing nothing
but the tinge of bitter angst
in the last adolescent breath
of a fallen youth
who found Paradise,
only to hear Its deaf sigh
turn to Its crumbling and die,
and seeing nothing
but the shadows of lost memories
of He who has gone missing;
the Spirit of that boy's once whimsy.

I cry for Our cry–
of a Life so surreal
that It teeters on the brinks
of no longer being real,
of opening Myself to Her so wholly
as to flood light upon Our every flaw
until they themselves become holy
and We look upon them with awe,
of everything that
was, and is, and would be,
of Love,
Truth,
and Beauty.

I cry
for Us.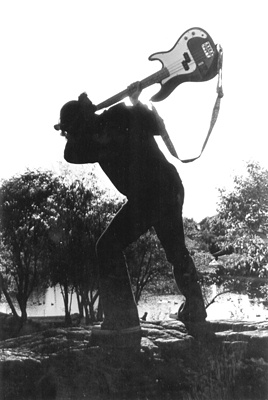 © Liz C., Marblehead, MA