Go on
April 22, 2011
Strike one: You leave.
I know that this time it's the last time.
This time it's for good.
I should have expected this. All the signs were there.
I dry my tears. After all, life goes on.
You are just a boy.
I am just a kid.
This is just life.
We are all just players.
I go on.
Strike two: you find her.
It's been nothing more than a week.
A rebound. But it hurts none the less.
She's pretty. Her name sounds like mine.
It's a bitter pill to swallow.
But I know it won't last long, this is how you deal.
You do not love her. Not yet.
I stand a bit taller.
I go on.
Strike three: You cheat on her.
Why should I care? I don't even know her.
But it was with my best friend.
My former best friend.
How could you?
How could she?
I don't receive an apology, no one even cares.
Don't I matter?
It isn't like you to cheat. It's like your father.
You don't want to be like him.
But you are both replaceable. I don't need either of you.
I hold my head high.
I go on.
Strike four: You take him.
He was always my best friend, you always hated him.
Yet you find out I'm falling for him. Well that won't do.
You turn him against me. And to my dismay: it works.
Another friend lost because of you.
I'm beginning to hate you.
But he wasn't a good friend if he'd just leave me like that.
And you are a bad person, you were never good.
I fake a smile.
I go on.
Strike five: Another friend lost.
This one I can't blame on you.
I don't know why she's leaving. She was the one who was always there.
Its got to be me. Because everyone is leaving.
And they can't all be wrong.
I'm no good. I don't matter. Pain pain pain.
I let go of the charade, I drop the walls. I fall down.
Just for this moment, I cannot go on.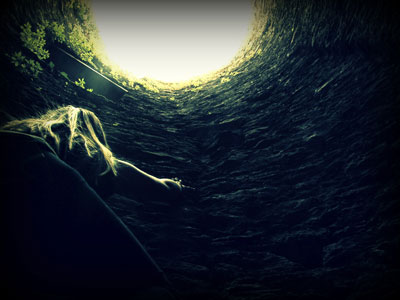 © Caroline C., Coronado, CA