A New Friend
April 22, 2011
Into the sea of red, floating on blissful apathy
The world seems to fade into shades of red
All of it only a memory played back in her head.
Stung by words of comfort and care
No one seems to ever be there
When she needs it most, oh so close
Held together by a single black thread.
Laboring to look so cold on the outside
Now there is nowhere left to hide.
Building a bridge of lies and deceit
Eyes always prone to the truth,
Death is around the corner this time, defeat.
Admitted by the one whose heart, colder than ice,
Pulls others into the trap by words of help and advice
Striving to make them feel the fear and vexation
Of being locked away, without inspiration.
Ramblings of a madman ringing in her ears
Driven to the brink of blistering, sweet Hell
No more left to wonder of the remaining years
Everything is alright, here at the edge of the world.
Where no sunlight condemns those who sin
Where those who were pure now suffer within
Carried off by the twin; cruel, twisted Fate
A beautiful disaster to the sinners in a state
Of mind when nothing can be said or done
That hasn't already been brought about.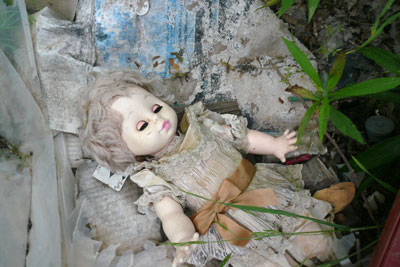 © Ashley J., McDonough, GA