No life after you
April 28, 2011
All things at once, were whole.
And at one time, my soul once was.
Looking into the shifting doors before me,
My spirit broke in knowing that it may be my last time.
I dare not step into the blinding, pale light.
It is the only thing visible in my sight.
But my min's eye only sees you.
Thinking that we're meant to be, it pains to know, your face I may never see again.
And when I'm gone, could you let go of me?
If you said yes, I'd disagree.
Even now I feel the ties we have running through me, and now it pulls.
Will heavens gates open up for me?
Will the once stable cloud that I'd walk on fall from my feet?
I hate the thought.
Shout my name!
So I may find my way back to your voice.
Pound my chest!
So life will flow into me.
Save me!
For I do not believe, that there is life after you.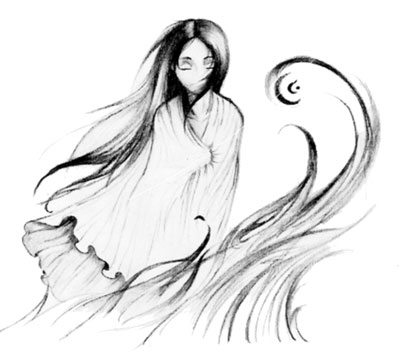 © Anna Y., Hernando, MS