Mother Forgot Me
April 28, 2011
She's not answering her phone.
Big surprise.
I can't go anywhere.
I'm stuck.
Sitting on the concrete,
I wait.
For someone.
Anyone to come.

This isn't the first time I've been
Forgotten.
Abandoned.
Unforgiven.

I can't say anything.
I can't do anything.
I can't be anyone.

She's asleep.
Passed out drunk.
Left me in the middle of downtown.
I smile at myself,
For believing in her.
As tears roll quietly down my cheeks.
My heart shatters to a thousand pieces.
The sunrise is exactly what I don't want to see.
But I'm forgotten.
Of course.
Left here to fend for myself.
Three hours late.
Who was I to believe she would show?

My mother.
How I love you.
As you leave me here to die.
I pick myself up.
Gather my heart.
Force it back together again.

And I set out on foot.
Trying to get home.
No one will know,
I'm forgotten.
I love you mom.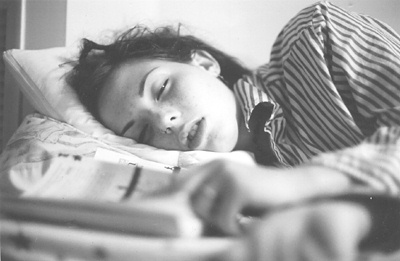 © Rosie A., Lexington, MA