Friendly Storm
April 28, 2011
I see it coming,
Dark clouds in the distance.
I smell it,
The freshness about to arrive.
I see the drops
Come down one by one.
I see the lightning dance across the sky.
I hear it talking and forcefully introducing itself into the town,
The drops become bigger,
lightning brighter,
thunder louder,
I go outside.
Out to the storms peace it brings and I sit for a bit,
Letting each drop hit me and wash away the stickiness from the humidity that was here only seconds ago.
Then my friends come and greet me, with each appearance they make the more silly we become,
We begin to dance.
Jumping around and splashing in the puddles, sliding down the hills
Not caring about the grass or mud stains that won't come out.
The rain becomes harder for a minute, then the pressure is off and the rain is soft.
A light drizzle to end its fury.
With each slide down the hill,
We slowly make our way inside.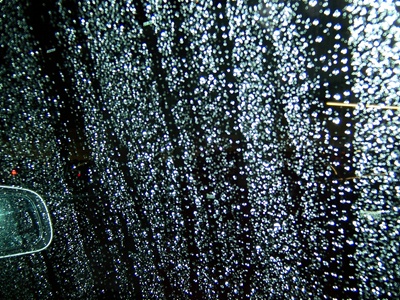 © Jessica L., San Jose, CA