I'm Already Gone
April 27, 2011
I knew it wasn't going to last.
I should've listened to my true friends
when they said it was just another
crush.
Instead,
I'm left standing here
looking at you
with the same tears in my eyes
as I had when you said,
"I love you."
But instead,
I fell for you.
I let my guard down,
I let you in.
I let you do things
no one else ever could.
And Instead of meaning
that eight letter phrase,
you broke everything.
You broke me down.
You were everything
that I thought
I needed.
But now all we can do is
look back at the memories
and realize you were just a
waste of my time.
I should've never let you in.
There are so many things
I wish I could take back.
But the past is the past.
Tomorrow is tomorrow.
What you did to me
is just a memory.
Memories aren't always
meant to be forgotten.
But this is one
that is better left
un-thought of.
So as I walk away,
I hope you realize
that everything that was
good
in your life,
someone who truly
loved you,
is completely gone.
I've always been told,
"If you really love someone,
you have to let them go.
If they come back to you,
it was meant to be."
Well, I can promise you,
I won't be coming back.
And I can also promise you
that if you come back,
it'll be too late.
I'm already gone...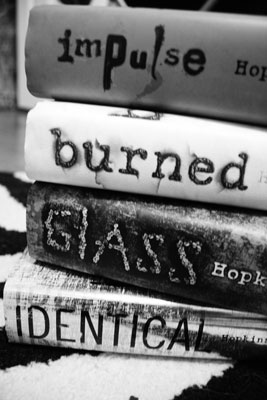 © Bria B., Valrico, FL