For Uncle Lev
April 27, 2011
As your plans and boxes settle
In the yellow house in
what seems to be across the world.
Over here
the misty blow
of snow speeds up.
Belting out songs about
Holidays, winter
Things you can't be a part of anymore.
I think about what just happened.
Boxes filled with life.
Aimlessly thrown into airplanes
And blown across the country
Against the wind
Into yet just another milestone.
I think about
How the wind can sway
Back and forth
Back and forth.
And sometimes I wish.
You could go with the current of the wind.
West coast to east coast.
And drop you off in a true home.
Not against it,
or against mom and pop,
your sister and my brother
telling you pseudo dreams
that really only co-exist
beside the "what if's"
while fighting the wind
with us, is with your own fear.
and hope.
that leads you to memories.
that was once upon
a summer's dandelion.
I think about
Hopscotch, connect four
I'd never admit I would always let you in.
Getting over my fear of the dark
"Trust me" was your catch phrase.
I did.
And now snow piles up
Inch after inch
And moves across the world
crying into seas
and making miracles come alive.
But now
You're always there.
The images of
palm trees, and paradise.
You must be blind if that's all you see.
Then again,
maybe I'm the only one
With a fresh pair of eyes.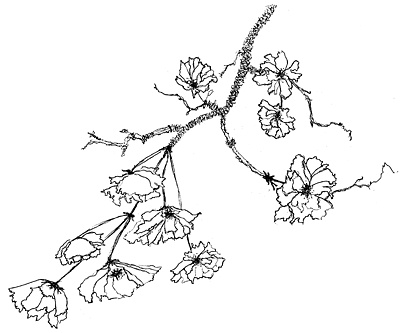 © Marybeth L., Hamilton, NY