Dream a Dream
April 27, 2011
To dance around dewdrops
or discover the unknown
are not usually dreams
I desire.

Nor are kingdoms,
or princes,
or fantastical love;
because I know those never
existed.
So why would I,
in my logical mind,
ever dream a dream
of a boyfriend?

It was freshman year
in a mixed-grade class,
in a high school
I didn't even know.

With conjured-up people,
one boy stood out;
a popular sophomore
named Michael.

It was as if God
created him perfect—
he was smart
and sweet
and handsome.

Like the image of perfection
had simply been plucked
from the deepest recesses
of my heart.

But I turned away,
away from his beauty.
He was perfect;
he'd never want me.

So the period bell rang
and the dream progressed
till it reached
a peculiar point.

The boy came up—
the one called Michael.
and he bent himself toward me.

I suppose I needn't
go on about
the predictable, lovely event.

The dream progressed
again, several months
to explain
how our love developed.

He'd protect me from bullies.
He'd hold my hand.
He'd always consider
me first.

But like all sweet hopes,
they all must die.
So long as they are
for me.

Waking straight up
from my heavenly dream,
laying there
for almost ten minutes.

The miracle day,
where I was finally loved,
had turned into glass
and shattered.

Like ash, I felt hot
yet cold underneath
as my Michael—
my dream—
dissolved.

Away
Away
the string of hope faded
into the blackened lake
of reality.

Waking that morning
with thoughts of real boys
who could never compare
to my Michael.

Boys who'd sit there at lunch,
pushing and joking,
only noticing me to say,
"He likes you!"
And like some sort of insult,
the other boy would shout,
"Heck, no, that girl's ugly!"
That's the response
I had to face
year after year
after year.

I'd roll my eyes
and try to forget,
but cry and sob
on the inside.

Because of them
I think I'm ugly.
My face,
my hair,
all disgusting.

How I wish I was someone
who was pretty and popular.
And every boy would want
to date me.

But a girl like me,
who puts work before play,
is undesirable
and nerdy.

There are so many boys
that have passed me by
that, surely, I've fallen
in love with.

Boys who would've
been decent for me
comparing my persona
to theirs.

But they've passed me by,
and like everyone else,
thought I was ugly
or nerdy
or stupid.

So I yearn for the day...
the day I'll be loved.
Loved by a boy
like Michael.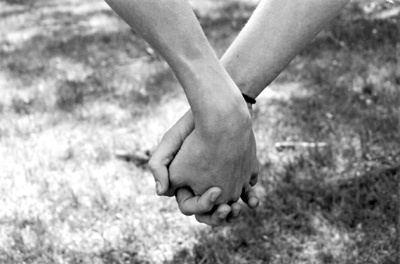 © Alexa T., Pompton Plains, NJ