Their Last Snow
April 27, 2011
Stepping onto the snow covered porch, looking up and seeing him.
Pacing, tears swelling.
Gazing, then the words began to burn.
Yelling unsightly remarks, as the snow landed gently on their perfect faces.
Screaming horrific things, his face twisted in anger and pain.
Thrusting his hand down his sweat shirt, with a gun in place of where her hand should be.
Gasping with fright, his finger hit the trigger.
The searing pain began to blaze.
Blood began to cascade from her chest.
Dropping to her knees then collapsing in the snow.
He rushed to her side, questioning "What have I done?!"
With her dying breath she whispered "I love you."
Her limp body in his quivering arms, kissing her with sorrow burning inside, his voice cracking, "I love you too."
Shifting to wipe his tears, tangling their fingers together, and lying next to her cold lifeless body.
He put the gun to his head and pulled the trigger.
There they lay dying, surrounded by crimson stained snow.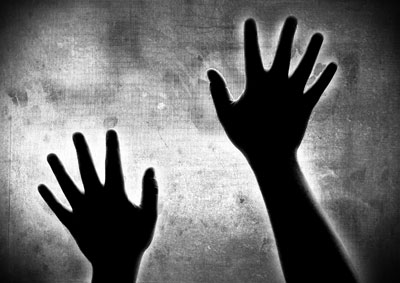 © Andrew F., Lake In The Hills, IL