clairvoyancy
March 23, 2011
it's pretty obvious
when it's meant to be.
when fingers lace together
like seamless swirls on a wedding cake
when two pairs of eyes meet
and the universe falls into place,
sparks fly and all that.
can sparks rise again?
can the fragmented universe be sliced together?
who knows?
boys will be boys, and
girls will sob in their rooms about it.

they had that it,
that enviable spark
so meant to be
it was practically nauseating.
so they would . . .
if they ever . . .
wouldn't they?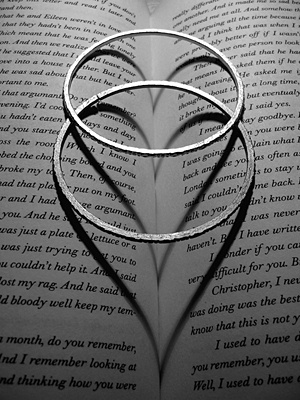 © Julia K., Old Tappan, NJ