Metal Clinging
April 10, 2011
Your words are like metal clinging together,
But sharper than,
Any two edged sword
I've come across.

I'm no healer,
I'm no defeater,
I'm no protector,
But I will try,
Keeping my heart in the dark,
But my arms in the open,
For all to see,
My battle wounds

Got tossed,
Pushed to no end,
Finally said that was it,
I pushed them all away,
Started to believe I wasn't hurting,
But at night I would cry,
Couldn't help,
All the guilt,
That built,
It's way up my throat.

Stood alone,
Singing a lonely beat,
But anything but blues
Fought to keep my mind,
Away from you,
With only failed attempts.
But your words are like metal clinging together,
Stronger than any two edge sword
I've ever come across.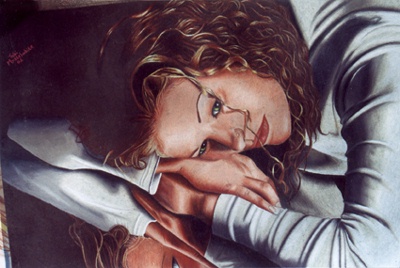 © Tabitha M., Kannapolis, NC